A.J. Mayes
September 4, 2011
Eyes are something bright
As blue as the summertime sky
Looking down at me from a great height
Two twinkling orbs filled with love

A smile is something warm
More magical than a wizard's wand
It's shinning down light on me, helping me on my way
Two lips filled with true happiness

Hands are something protective
Giant hands connected to a giant man
The calluses do not bother me as my smaller hands disappear in his
Two hands filled with such strength

Death is something powerful
Taking away bright blue eyes and a warm smile
Then blowing away the hands I desperately cling to
But it's very hard to hold onto something that isn't there

Tears are something incontrollable
Taking a short voyage down my face
Over my checks the slide
They hit my quivering lips

How can things so salty taste so bad?
How can things so cold burn my face?
And how can things so little say so much about the way I feel for a man who once towered over me?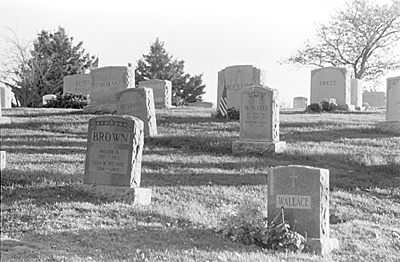 © Jenn H., Marblehead, MA