To Write Love on her Arms.
September 1, 2011
Tears silently slipping
losing control
Desperation,
her hope it stole.

She watches the night sky
cry a diamond tear
forever alone like a star
is as she fears.

Trapped in the night
she cant seem to see
how bright a star shines
when alone it does seem.

When it falls, it brings hope
for wishes to be made
yet the star is far gone,
before its light even fades.

And with each choke,
each whisper said
the more separated she feels
the more she feels dead.

Until you come along,
offering strength
hesitant at first,
then accepting at length.

The cuts start to fade,
as the stars start to shine
No longer alone,
the stars, they align.

She looks in your eyes,
to see hope is there
someone notices a falling star
someone who cares.

And it is under this twinkling sky
she ends the self-harm,
She puts down her knife,
and writes love on her arms.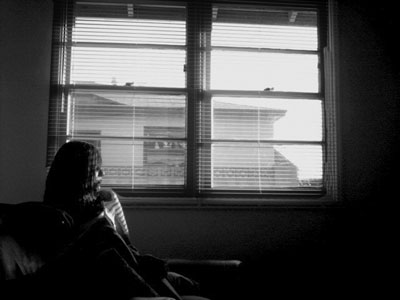 © Roxana R., Tustin, CA