Graveyard Expedition
MAG
September 7, 2011
With full stomachs and open minds,
We march up the hill just before sunset.
Train tracks, the Little League field,
The few lights' auras against the street dyed tangerine.
Larger than life itself,
We are a mountain.

Whispers of names and dates cross,
Read from chipped old stone.
Beloved daughter, sister, mother.
Taken too soon, angel headed Home.
In the furrows of our brows,
Now we are only a hill.

His drained gaze catches mine,
Azure eyes radiant in the sun-sunk night.
We breathe in damp air,
Breathe out worries of stumbling through tomorrow,
On nothing but wispy excuses.
We are only a molehill.

We head back to normalcy
Where souls aren't lifeless anymore.
Craving the threadbare cotton sheets of our beds,
Our flashlights egg us on, bob, and collide.
In a kaleidoscope moment
We see shards of one another,
Shattered and glued back together.
At once, we are only an anthill.

All along it was not about me,
It's never all about me.
Nor did it have much to do with him,
His blue eyes slicing me, my heart answering back.
Two full-hearted daughters, brothers, dearly loved,
Just echoing back the lives of those beneath us,
Perhaps we are a valley instead.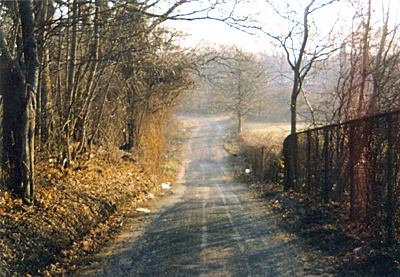 © Cameron C., Milford, CT