Losing Breath
September 7, 2011
I see the sunrise over the ocean,
Its brilliant shades
Reflecting on to the bay,
I walk slowly into the water,
Wetting my skin and soaking my hair.

I dive into the ocean,
My hair cascading,
Creating a thin sheet of dark brown,
Life is so pretty down here,
I feel so pretty down here.

I swim and swim taking in the beauty,
It feels so right so peaceful,
Why not stay forever?
I stay down,
Till I can breathe no more,
I float to the surface,
I open my eyes,
My happy place is gone.

So I go back under water,
This time farther and farther,
Trying with all my might,
To escape reality,
I examine the grains of sand,
Wishing I was one of them.

I'm losing breath,
My heart's beating faster
I want to close my eyes,
My lungs are filling with water,

I give in to the darkness.
I close my eyes,
Float back up,
This time,
I don't see anything,
But my happy place,

I'm gone.

Forever to be suck in bliss,
Already dead,
But living more,
Than when I was alive.
Floating around in my little world,
No breath left to lose.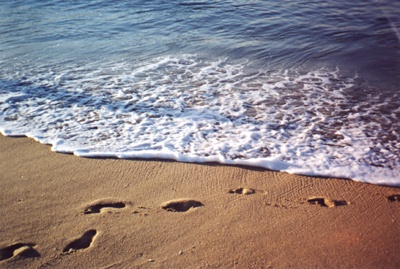 © Daniel M., Phoenix, AZ