The Heart's Symphonic Waltz
September 9, 2011
The intoxication
of the swelling-
swirling-
swelling.
Ba-bum
Wind and moonlight
on your face.
Open your eyes,
fathom what I'm doing.
Ba-bum
Grin with me,
dance with me.
Listen to what I'm
singing.
Ba-bum
The leaves,
they are my notes.
Step, one-two-three,
The apple falls.
Ba-bum
Open your eyes,
look at Snow dancing
with Fire,
Oh, the beauty of the battle!
Ba-bum
Hah! I'm taking you
to the clouds
where our serenity
lives.
Ba-bum
Here's my symphony,
listen!
My tornado of emotions
I've created cries out!
Ba-bum
Let's dance faster, love!
We have to keep up with my beat.
Am I deceiving?
Ba-bum
Maybe,
but I am you.
You're accusing yourself.
Ba-bum
Look at how Snow dances with Fire!
Look at how the leaves fall with the apples!
Ba-bum
Look at how you clench your teeth,
and cry with confusion!
Ba-bum
Faster, love!
Ba-bum
You know you love me.
Ba-bum
Look at my symphony swirl!
Ba-bum
I am beautiful!
Ba-bum
Watch us dance, love!
Ba-bum
Follow me, I'll lead our waltz.
Ba-bum
I'll lead our dance through life
Ba-bum
For I am your torch-bearer
Ba-bum
Your lover.
Ba-bum
Your enslaver
Ba-bum
I am your heart.
Ba-bum.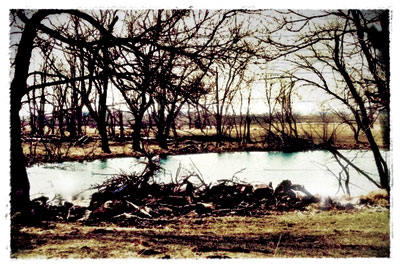 © Chelsea G., Farmington, MN