Goodbye for now.
September 10, 2011
When I saw you
Come and sit next to me,
With your eyes so blue,
I felt like I could hardly breath.

You said "would you like to
come on a walk with me?"
I said yes, then you
took me to see
Your favorite place
then you handed me a mirror
to see the smile on my face
As you drew nearer.

Then you took my hand
and said "hey, do you believe in
destiny,
'Cause I believe
that you were meant for me."

Then I was delighted to see
You get down on one knee
And take out a ring
And say "Will you marry me?"

I hardly muffled a yes
'Cause I was hugging your neck.
It felt like all day
That we remained that way.

So as I stand here,
Looking down at your pale, lifeless face,
I let my tears fall on your chest,as I chase
That memory
Of you and me.

The good times we had
and the things we got to do.
The giggles and laughs
The jokes you told me, and I told you.

But now that is done
Because you are gone.
But still forever
our love will carry on.

And even though the light
is gone from your eyes,
I embrace you,
to say goodbye.
And it's almost as if I can hear you
telling me it's gonna be alright.
'Cause I will see you
In another life.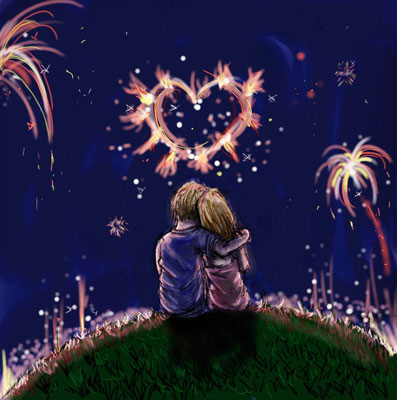 © Carissa G., Aberdeen, WA