Picture Mirage of My Baby
October 15, 2011
I look at your picture,
And I can see you running around the house,
Turning off the television as I'm trying to watch it.
I can feel my arms embracing your warm, gentle skin.
I can feel you tugging on my hair.
I can see you squatting down and scrunching your face together in laughter as I chase you around the room.
I can see you smiling as I lift you above my head,
Your face flushed and you hair in all directions.
I can hear your laughter as I tickle you,
You gasping for breath and your face all red.
I can hear you calling out pointless words and sounds to get my attention.
I can feel your arms wrapped around my neck,
Hanging on for dear life,
Even though you know I would never let you go.
I can feel your head rest against my shoulder,
You peacefully dreaming and not worrying about the dangers and horrors outside in the world.
I can feel your tiny heart beat against my chest.
Your life source pumping blood and energy throughout your tiny body.
I can feel your ribs move in and out each time you take a breath,
My hands supporting you so you won't fall out of my arms.
I can feel and hear your long, hot, steady breath in my ear as you sleep your minor troubles away.
I take a deep breath in and sigh,
Wishing I could stay like this with you forever in my arms.
The tears are streaming down my cheeks in endless pools of sadness and longing.
They splash onto your picture.
And you slowly fade away as the light on my phone dies.
I wrap my arms around myself,
Hoping I can feel your warm, gentle body against mine once more.
I wish I could get you back with the click of a button.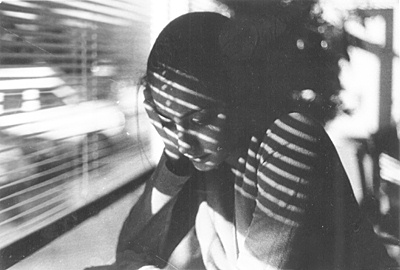 © John O., New City, NY