Who should have it?
October 20, 2011
Sitting in my room in the early morning
Watching the grey sky
Hearing a garbage truck
Rolling by

Picking up trash
Dumping it away without a second look
Falling with a splash
That was all it took

It left me wondering, what'll happen
To the pieces I leave behind
While I'm nappin' in heaven
And my belongings you find?

A list, then I thought
Is how this problem I would fix;
I'd simply note all that I had and bought
And add it to the mix

Where to start?
Oh, yes: Jonny can have my phone
I'll leave a voicemail with all our memories
He'll never feel alone

Christina can have my diary,
She always listened to my thoughts
When life gets a bit questionable and scary
She'll know what I never forgot

My sister can have my closet
And whatever else she can find
With all she doesn't want
Charity is what I have in mind

My parents have my spirit and soul
But my heart remains a secret
My life is an enormous bowl with the soup gone;
My stomach will keep it

Everything else, Mr. Garbage man
You can throw out without a second look
The fate of the rest of me is in your hands
But, hey, by the way, would you like my favorite book?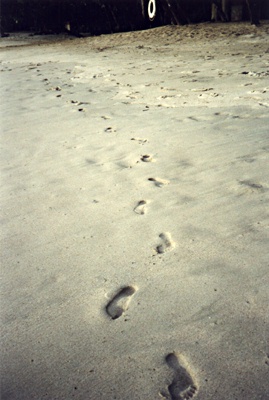 © April W., Rogersville, MO