Lock and Key
November 3, 2011
A burning desire
to let him in
fills my soul.
Yes.
No.
Maybe?
I want to,
want to so bad
it hurts just to look.
The kind eyes
and perfect smile
are more than enough
to send me
over the edge,
but my fear
restrains me,
chains over my heart,
tightening their bonds
as I cry,
trying to break free.

I hold the key
with trembling fingers,
a shadow of myself,
haunted by indecision.
Images of
sleepless nights,
anxiety,
heartbreak,
and the way he laughs
flood my mind,
masking the right way,
hiding which path to choose.

A sign
would be nice.
Or an instruction manual.
Even the petals of a daisy
would help.

Memories
of past failures
wash over me.
Deep cuts
that never healed
are set afire again.
Tears
of shame and misery
begin to rise towards the surface.

Deep breaths.
In.
Out.

I can do this.

A sudden burst of confidence
explodes inside of me
painting before me
a much brighter scene
of hope.
Soon,
I'll let him know
how I feel.

I reach for the key
only to find myself
grasping at air.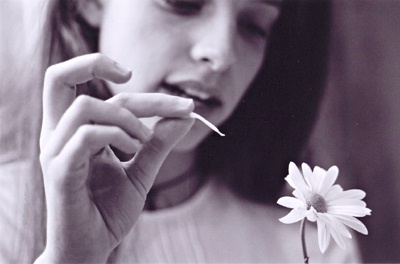 © Emily B., Houston, TX