[He Dresses][In Disguise]
November 4, 2011
He dresses normal. T-shirt, jeans, shoes. Nothing fancy.
He dresses for work. Green shirt, work pants, boots.
He dresses for war. Camouflage, thick boots, helmet, gun.
He dresses for a ceremony. Dress blues, shinny shoes. Metal and pins dripping down his uniform.

This hero in disguise has many different outfits. He wears each proudly knowing what God has chosen him to do.
This hero in disguise protects everyone he can. He remains strong and supportive for all his loved ones.
This hero in disguise may be separated from his wife, family and friends; but that doesn't stop him. It just motivates him.
This hero in disguise doesn't brag, he honors.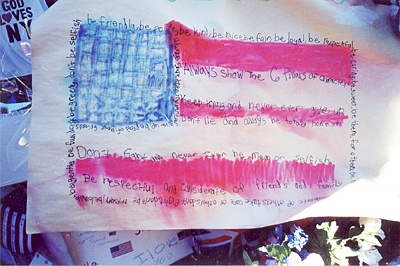 © Ashley F., New City, NY