Deserted...
November 14, 2011
The house along Himmel Street
Loomed over the dusty field in which it sadly lay.
Its owners had gone
Said the freshly dug seller
Random possessions scattered
And
Scrambled clothes in the drawers.
Its owners were old
Said the thousands of old photographs
Comfy chairs
And
Balls of yarn all over the floor.
Its owners were kind
Said the boxes of Girl Scout cookies
The cards that they received
And
Notes that foretold of so-and-so looking for this
And so-and-so lost that.
Its owners were learned
Said the giant library
The certificates from college
And
The pair of reading glasses on the table.
Its owners once had children
Said the rooms unused upstairs with toys from long ago
The picture books
And
The rusty jungle gym in the yard.
Its owners were alone when they came
Said the cut telephone wire
The stains of blood on the carpet
And
The knocked over tables and broken glass.
No one knew its owners left
Said the house along Himmel Street
Looming over the dusty field in which it sadly lay.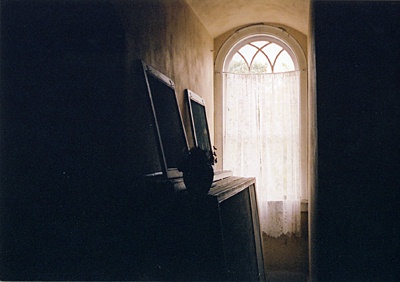 © Kandi B., Vacherie, LA