Best Friend
November 4, 2011
Best Friends,what can you say?

Best friends are innocent love, that makes your heart sway.

Mine is sarcastic,every word is slightly cynical.

But you cant help but fall in love, with someone who's so diabolical.

Hes karma's keeper towards manipulative girls,do you see hes so very logical.

He Believes Hes so Godzilla when hes only 6'1".

My Best Friend likes to wrestle because I don't give in and yet he always wins.

I vote hes a cheater,but guys always win.. especially guys like him.


When were sitting in the midnight breeze it feels so natural him and me.

We talk for hours about nothing at all,it always keeps me happy.

He Knows me better then anyone could.

He Knows every sin and still loves me never the less.

Those Burning eyes such a deep mahogany bay.

A grin so sarcastic on his lips it always plays.

A kindness so gentle for whatever reason , he hides he never dose display.

A flip hides his eyes but I can see the kindness the softness inside.

He may break a heart or two but he's always been soft to me.. no lie.

My best friend is strong and lean,alot of girls may think hes mean but his ways are warm and cozy towards me.

Yes my best friend is nearly everything to me.

Vince is there to cuddle to me when my heart is in despair.

I know him and he knows me.

Guess what he's everything a best friend should be.

Sometimes i wonder if hes even really alive...

We get along so well it doesn't even seem right.. its almost divine.

Sometimes I wonder is hes not really an Imaginary friend of mine...
Hes everything I'm not;I hate what he loves we opposites to a T.. Two of a different kind.

Sometimes i wonder is it only a matter of time?

Hes Slightly diabolical

But my best friend is so smart so logical?

But what can i say?

I love my best friend who's got gothum and batman at bay.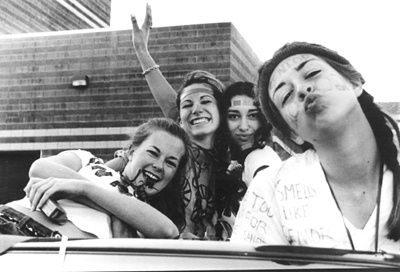 © Sara B., Marblehead, MA