Raindrops
November 4, 2011
Here I am dreaming again,
seeing you light up everything around me;
but it's cloudy,
as I'm here I feel something wet hit me;
I look up as raindrops fall upon me.

They want to tell you everything,
the raindrops that fills' me each day;
the raindrops that fall from my eyes when I'm cold,
all I want is for someone to understand me...

But I'm afraid if I tell you about these raindrops,
that you'll not understand me;
even though you lighten my face and make me smile,
see that's what I want;
but I'm frozen by the raindrops,
they keep me here...

I love the way you make me happy though,
the raindrops fade away;
my only worries' now though,
will you understand me when I tell you?
And if I start to fall telling you,
will you catch me when I do?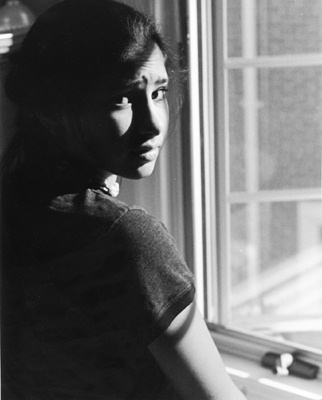 © Jennifer H., Bethesda, MD