Arise, Inhabit Myself
November 16, 2011
My body is someone else's,
Locked in a chamber of numbness and unfeeling
I'm not there.
Somehow, I'm embedded within this mass of physicality
But I don't know quite how I got here
Or what I'm doing.
I need to awake.
Suddenly my level of consciousness extends from
The existence pouring through my eyeholes
Down my neck,
Through my torso,
And slowly towards my whole body.
I rise, wobbly, and rotate my neck muscles.
My feet aren't my own.
But somehow they sense that they are to do
Someone's bidding, and they start to move and flex.
My legs still feel like pillars of nonpresence, in particular,
Until they start to feel the weight of a person upon them.
I lengthen. And exist.
I ballerine towards the ceiling with my arms up, my torso up, my knees up, my heart up,
Everything renewed into being.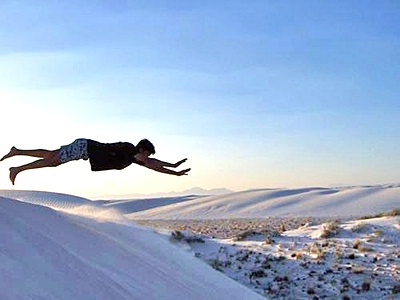 © John W., Evergreen, CO