Ode to Hot Chocolate
November 21, 2011
It's hot to my flesh yet chilling to my bone
As I touch my mug with a reluctant finger
Quickly I snatch it away, but
My finger is stubborn because it dares to linger,
To feel the heat of my hot chocolate mug.

As I breathe cool breathes on the top of my beverage,
I inhale the steam my hot chocolate spurts out
Then I slowly stir that muddy liquid around and around
With my long silver spoon.
I raise my mug to my lips,
But with great hesitance I take a tiny sip
And it sends shivers racing up my spine.

I uncap the cool whip and in circling motions
Spray the foamy white cream onto my hot chocolate
And it looks like a snow capped mountain standing mighty and tall.
I grab a handful of marshmallows and toss them in with a slight splash.

I take a drink and swish it around in my mouth
To dissolve the creamy cool whip
And it warms my body from head to toe with sweet sensations.
I swallow my mouthful of heavenly taste with great care
Slowly it sizzles, sizzles, sizzles all the way down my throat.

I glance into my mug and notice it's just about gone
It's like my taste buds found their long lost friend.
The fire of my hot chocolate is no longer alive,
But still it gives me comforting warmth.
I swig the remaining chocolate down
And all that's left is the dark gooey chocolate
At the bottom of my mug,
So I scoop it up with my spoon and gingerly lick it off.

Now all of my heavenly hot chocolate is gone
And it left me in this dreamy state
Filled with cravings for that sweet chocolate taste.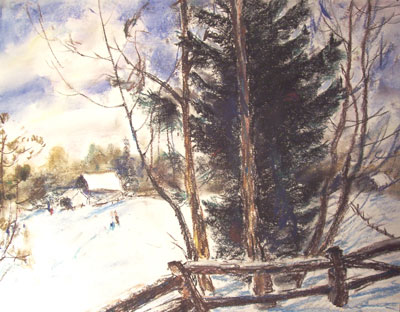 © Xiao H., Naperville, IL