"Sat here in pity's icy rocking chair..."
November 7, 2011
Sat here in pity's icy rocking-chair,

I'll mumble vaguely in the desperate hope
That some disparate syllable will air

The dusty, creaking, treasure chest which though
Tired and bruised has nonetheless held fast

The graceless smog to which I owe so much.
Lost in the throes of our urban romance

We'd think out loud, then weep, then giggle: Such
Was our genius; in each other we found

A poet, to whom the birds could never sing
Loudly enough, or who had never found

A cause to walk, when with sweet youth running
Seemed so much quicker; and as an added plus

Rendered one out of breath, so what was left
To do but clutch your lover's arms and fuss

Over their wants? With every wheezing breath
I recall a little more; Your hair was red

The color of the dying evening sun.
We'd try to paint it, not a word was said

As each was lost in their own world; the fun
Lay naturally in showing off one's work.

We'd brag and comment ambiguously
And laugh, and tease, and kiss, and dream, and flirt:

Giggling and high, each refused to see
How far in love the other'd fallen, though

Whether or not this was meant to preserve
Our own sense of luck, we did not know

Nor did we need to know; beauty had served
So well'n truth's stead we didn't think to change:

Nei'er boredom nor imagination sharp
Could prompt an angel to adapt her ways.

And so you kept your wings, and to the lark
Composed your tune; for we were Gods back then.

Waiting by the playground's iron gates
You'd grab my arm, hiss at me to listen

As you explained to me my 'ventual fate:
I was to be an rebel, by my side

Would stay a dreamer, faithful to the end
A log cabin we would build, and there inside

We'd paint the walls with jokes, and as we went
About our day, we'd chuckle here and there

To remind each other that the world still spun.
Not even the summer's eve' dared to deign

To interrupt your whispered prediction.
Under the slide, your face stained dark from shade

Your eyes stood out; two chocolate marble pools.
I told as much, and the stars 'bove seemed to fade

As I was r'warded with a smile, so too
Did the velvet undergrowth delight

And spied as your lips sought to smother mine
In a less perfect world it would be bright

Here 'twas dim as clouds obscured th' divine.
I'll think on this as I sit here alone

Leaking life, watching the world pass by.
I'll hear the wind, whistling as it blows

Through the park trees on that star-strewn night.
I do not trust in anything above

But for one red-haired angel in the sky.
Our summer deserves more than tears, my love,

For you, for us; I promise not to cry.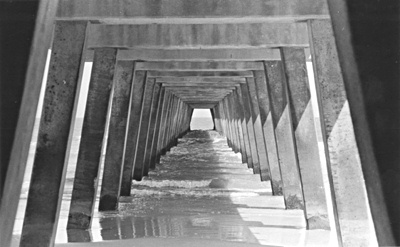 © Megan S., Marblehead, MA