Prosper Through Ignorance.
November 16, 2011
This life is full of loss and deceptions,
acts of ignorance, and misconceptions.
We don't always see things as they are,
the world spins, but we don't get far.
We continue our daily lives,
constant groans and sighs.
Between night and day, we cannot see the light,
we're immuned to this sense of anger and fright.
Sleepless hours, turn into days of fatigue,
you've convinced yourself your out of your league.
You think the worst, and stress everything little,
Instead of getting to the point, you tend to fiddle.
In the back of your mind, you know your no quitter,
but you'd never expect things would be so bitter.
So you rest your head in your arms,
trying to escape from all that harms.
Your tired of the pain, loss but no gain,
it's all the same, your mind it will strain.
We've come this far, let's go for the mile,
and hope that in the end it's worth while.
We are not certain, but it'd be smart,
It's never too late, too late to start.
People are ignorant, and always will be,
but I will never back down from a bully.
From thinking low of one's self,
to only being concerned with wealth.
From sitting in the background,
watching the earth spin around,
to making others feel low,
we can change the cycle, this I know,
do you know where will you go?
Avoid the worries and ignorance at any cost,
We can still prosper, although we all have lost.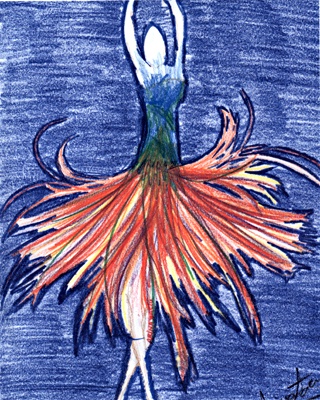 © Arina Z., Euclid, OH