Darkness
November 19, 2011
There is nothing more than me in this darkness…

The reverberating echoes of the symphonic melodies are all that serve to notify me that the world has not yet respired its last breath.
I must ask of myself: "Is it possible to will yourself into the awaiting arms of death?"
I lie in remain, anticipating the possibilities that are notably to ensue…

Unaware of whether my eyes are open, but simply sightless to the color that is breathed fourth through life, or are justifiably closed to the world and its many tragedies.
The darkness pulsates in a growing and fading gulf of nothingness…

I am engrossed by the hope that is brought fourth through the notes of the melody that continues to play, and I am persuaded upon to question the role of death in its place along the path of life:
"Is there a unequivocal amount of life that is fabricated through the commencement of death?"

The obscurity is worsened and looms about every crevice that is deemed tread-able by anything of human form and lies as though it is the most weightless of burdens, but I feel the brunt of its drapery over my limbs and make note of its obvious deceit.

What is the function of the darkness when in the presence of such unfathomable and glorious light?
Light that is preserved and ultimate in eyes of those who behold it: rendered priceless and without compensation.
Where is such light, as the darkness intensifies with every measurable moment of time that seems to expand in a spiraling continuum?
I am forced to look to the skies in search of an opulent response; one that would bestow the wisdom that my earthly bond body is unqualified to comprehend, but atlas…

There is nothing more than me in this darkness.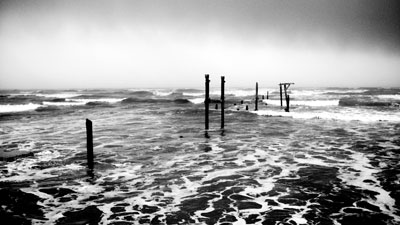 © Harrison L., Ruston, LA