The Wind and the Waves
November 28, 2011
The feeling I get,
It's a sensation unmatched.
Wind in my hair,
and the sun on my back.
Flying over the waves,
On an elegant carriage.
Not a worry in the world,
I couldn't care less.
Cause finally,
It's only me.
I get to choose,
The path that I'll take.
The pressures of life,
Are gone with the wind.
So I fill up my sails,
And let the clouds draw me in.
Me and my sailboat,
Alone on the sea,
Rushing over the waves,
Like a bear from a bee.
Who knows where we'll go,
It doesn't really matter.
With me and my boat,
I know I can get there.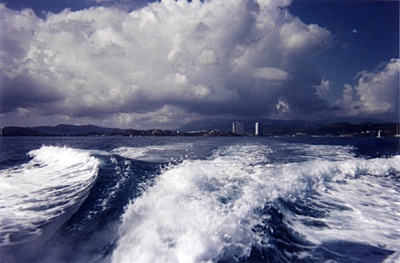 © Jenn T., Dover, NH