A Town Called Disbelief
November 29, 2011
Upside down is right-side up
and inside out reversed.
The flamingos dance and the puppies dig,
in the world of the blessed-ed curse.

Inside the boy looks up at the floor
and down to the ceiling.
This world he knows, is normal to him,
it had no other meanings.

The mirror reflects no image at all,
leaving them to wonder.
His mother come home, sees this fact,
and whispers"what a awful blunder"

Topsy turvy, the wrong way spun,
is what everyone seems to call it.
But they cannot undo the terrible fate,
that has been presented upon them.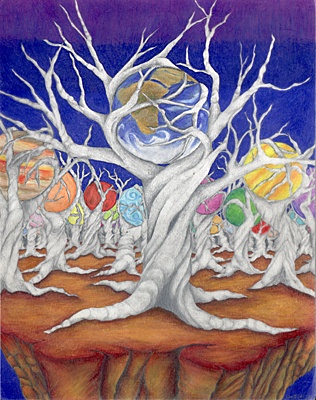 © Sara P., Lake Mary, FL