Evanescent Soul of Innocence [Can I Go Now?]
December 5, 2011
I untuck my hair
As if I care
much how I look.
Hiding myself
In high school shaped Hell
walking alone.
Don't feel I belong
But my heart's in a son,
Amy Lee, she is my rock goddess.
Tragedy, I call my life;
If I wait, it turns out right,
but that's too far away.
Only words can keep me whole
I have a pencil and am on a roll,
I narrate my sorrowed life.
Can you tell me what I did wrong
To be pushed through this Hellish throng
named high school?
I can't wait to leave.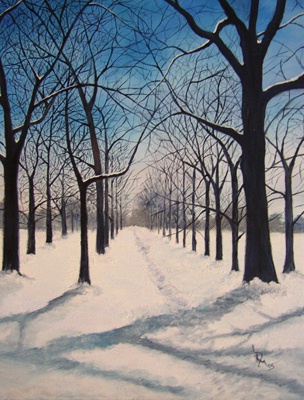 © Lauren M., Scotch Plains, NJ