The Guardian and the Beast King
October 24, 2011
The silent vastness of frozen pale falters,
and finally gives in to the wrath of the skies.
He rises from his long slumber beside the sword,
and forced to fall to one knee, a secret king
bows to the heat of the merciless one,
craftily avoiding his divine glare.

The white beast king comes forth as well
to solemnly watch his ice kingdom melt
into the mass of mystique waters,
to blend in, to vanish, to dissolve,
with a broken look in his eyes,
his head too bowed, but in defeat.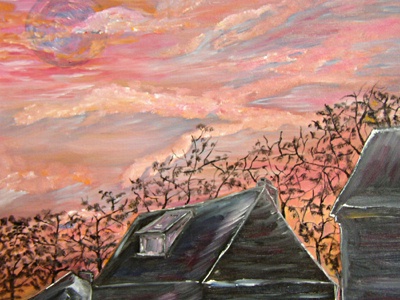 © Lauren M., Scotch Plains, NJ