Leaves are Freezing Over
December 10, 2011
I thought I didn't believe in anything,
But Jason convinced me otherwise because,
We all believe in something.
And when leaves fall off trees I say,
It's the best time of year.
Jason says,
When they freeze over it's better.
I tell him I worry about death.
He says he doesn't, because he doesn't care.
But I do.
And when leaves really do fall off trees,
Jason says that,
I shouldn't apologize, because we have nothing in common.
I tell him he is wrong.
So now the leaves are freezing over,
And everything has changed, but neither of us,
Have anything to say.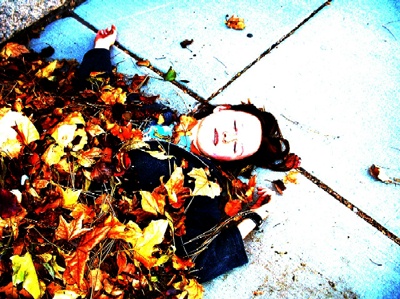 © Shea D., Albuquerque, NM