Captain
December 11, 2011
It was quite a thing to witness:
Alone but for the patterned carpet,
The S.S. Sanity rocked gently back and
Forth, firmly anchored to the ocean's floor,
Her crew happily enjoying a late breakfast
The simplest kind of pleasure.
Each smiled gently.
And as the waves crashed heavy against the
Walls,
The world seemed at last to sigh,
At peace.

The consternation that followed, then,
Should have come as a shock but
There was a certain air of
Inevitability about the whole affair.

Passengers scattered as there
Tumbled onto the deck a great owl,
Obviously impeded in some way,
Though how they could not place,
And shouted out
To the gleaming servicemen
Who had, after all, volunteered
For their job: It did not pay too well
Though that's not to say it didn't have its perks.

With great pain turned gradually from their meal the
First Mate's eyes,
For that's how best what he had been eating
Could be described: A feast for the eyes.
Glancing briefly at the winged beast currently
Bleeding with gusto onto the child
Of somebody (or perhaps nobody)
He grinned,
As is his custom,
And turned back to the task at hand.

The customers
Most notably the parents of the
Now drenched child
Were, understandably, rather irritated.
A unanimous decision was made to go
Straight to the captain.

Knocking at his cabin and shouting,
Every possible effort was made
To get his attention.
But he never came to the door.

You'd gone away, hadn't you?
You never went back.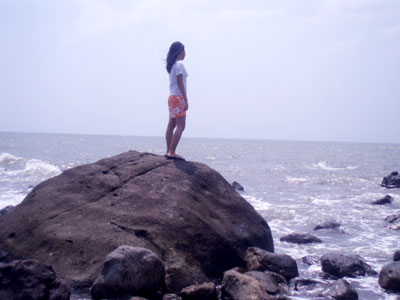 © Grace L., Bacolod City, Philippines