The Painist
December 11, 2011
Fingers,
Effortlessly agile,
Thoughtlessly accurate.
With nails cut short by an unsteady hand,
And scars along her palm,
She draws from nothing
Everything.

Her mouth hangs open slightly, grotesquely.
But nobody in the cramped, stuffy room notices;
Each has been magicked off into another world, a world where
She starts the dances and where
She chooses the colors.
Cares vanish but temporarily into the
Rich fabric she weaves, and she knows this somehow,
Knows she could do anything here,
Knows what exactly to do here,
Knows little else.

Somewhere in her addled mind,
She decides to play with them.
A shave,
A millisecond pause.
And when she is done,
When she releases,
There is not a soul present that does not
Exhale slowly.
Relieved, though why they could not begin to tell you.

Back to her place, then.
Back to where she matters.
Not for long enough.
Never for long enough.

They can feel it coming,
The end.
The pagans,
They can somehow
Sense it.
Each creeps to the edge of his seat,
Taken, in spite of himself.

Somewhere,
Among the masses,
There must be an intellect great enough
To fully appreciate the spectacle before his
Bespectacled eyes.
That same intellect ponders this,
And something might have happened.
It really might have.
But all is forgotten,
All lost,
For that special world
Of greens and blues,
Of angels and of saints,
Of damages beyond repair,
Has given way to the dull grays
And murky browns of
Reality.

Applause thunders,
Morose smiles appear on each face.
Even these,
Even the dregs,
Can see it.
Perhaps there is hope.

One man is different.
But he is forgotten as the pianist stands up
With the assistance of a cane.
Her hands shake again,
Her eyes no longer see,
Her mouth remain open.
Her world has vanished.
And in its stead,
Our unworthy replacement.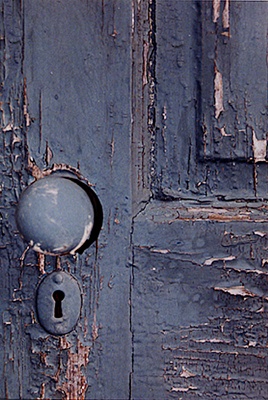 © Samantha H., Savannah, GA