Heartbeat
December 11, 2011
I am so used to this numbness,
This life of sleep-walking and nightmares.
But now, now,
It has returned,
This longing, this aching,
From this half-remembered dream
Pushed away
Because then, then, it had not lasted
Had not meant a thing.

Now, now,
I am so shaken, closed in
Panic's suffocating iron embrace
And Uncertainty's cold weight
Because, love,
Because of the honesty in your eyes –
(Their warm depths plainly spelling out the words
That reach out
Pull me away
From this Panic and Uncertainty) –
Because of the way you hold my hand –
(So tight, so tight, like I'm a life line
Tossed to you in this sea of insanity that is life
That we are drowning in,
And the only thing that can save us
Is our joined hands) –
Because of the heart you have given me –
(A heart that beats so sweetly and so softly
That I cannot help but wonder how it landed in my life)
My breath comes so fast –
(Like a trapped sparrow
Whose wings flutter and beat against a cage
Made of my ribs) –

As I look into your face
And smile
Hesitantly,
So hesitantly,
Afraid to come out from behind my cold shield,
Afraid to open my eyes to find that this is all just another dream.
When you return that smile,
The clouds are pushed out of my vision,
And
I know at last
That I am ready to accept
That I love you too
And everything will finally be
Alright.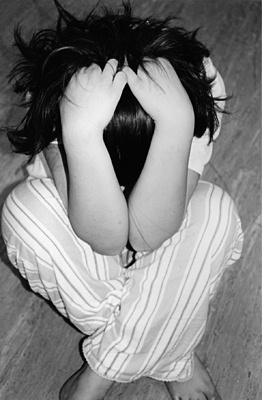 © Emma L., Wyckoff, NJ