That Day At Lacey Park
December 19, 2011
I read the leaves like one would a book:
The veins are the words, the story.
The wind wrestles with the cliffhangers -
It sounds like the smell of a looming squall.
I was whispered a secret once in Lacey Park by Mother Teresa,
But she didn't say anything to me at all.
The ever-growing grass tickles my bare legs with its long wispy limbs,
Irritated because I tried to take a taste of the sweet green blades.
The constant sound of the storm's brewing is like a parents' lecture

Urging me to leave this place.
Because I was a tall and lanky monstrosity with too-big shoes
Who hid behind closed doors, listening to the soft sound of baby's breathing.
You slip your heart into my chest -

I watch my lungs grow as I inhale.
Strange thoughts run through my veins and sting as they are pumped in, pumped out of my heart:
The vivid memories pounded into my mind are sneaking out at night

Through the windows and never coming back.
Forgetting myself, I take up leave and spread my wings and fly away
"Bella", I say, "come home to yourself, don't forget me".
But I will never come back - I will run even farther

Towards the mountains full of lavender and things that won't hide
When I have run a long way, I will jump a small cliff
I will die, and once that is done, I will write this poem
Then I can say that I lived, and no one can tell me carpe diem ever again,

Because I already have
Then the flowers will sing and the trees will clap
And I will be back again, reading the leaves under the tree in the orchard.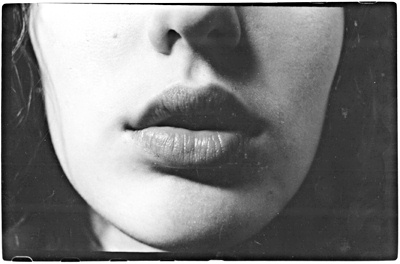 © Samantha A., Southbury, CT