A Warrior's Quest
December 30, 2011
Should you be my Salvation
The One who sets me free
Waking me from the Dark saying:
'Into the Light I call thee.'

My darling, be aware, I am not easy to please,
Should you dare awaken, the side of me kept hidden,
A secret that lies within—
A sleeping beast, a monster awaiting her arousal,
Do you dare play with my eternal burning flames?
Then know that my Wrath and my Vengeance,
My Lust and my Temptation,
Overcoming what remaining goodness I may have left
Could very easily have you incinerated.


A knight in shining armor, a hero slaying dragons
Is not who I seek,
I search for the One daring to go far beyond
The realms of civilizations, the immaculate world of reality
Step into the land of Dreams and Fantasy, my Deliverance,
Embrace insanity,
For on the horizon between what is rational and what is inexplicable
Is where I have been entrapped
Do you dare to come and find me?


Do you dare to liberate me before I self-destruct?
Do you dare to try to save me from myself?
Do you dare to wipe my Evil into evanescence
And drag my incandescent Clarity back above the surface?


Should you ever tame me, my Warrior,
It is my heart that I will trade
A precious souvenir for a gracious deed
Because I am, after all, Challenge Incarnate
Come forth and release me.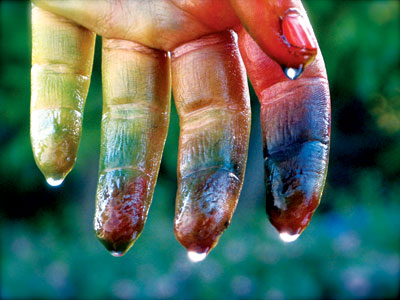 © Allison F., Menlo Park, CA