I'm Done
December 20, 2011
Maybe I'm annoying.
Maybe I'm weak
And pathetic.
Maybe I'm flat out
crazy.

But could it also be possible
that I'm just tired?
I'm tried of trying to please everyone
and trying to make you happy.

I'm just a teenager.
I want to go out
And have fun.
I don't want you
To know everything about me
And I don't want to be
Just like the perfect daughter
That the neighbor has.

It's great that you love me
And want me to be succeed
But I can't be that perfect girl.
I can't ever be her.
Because I'm me.

I'm different.
I'm creative.
I'm smart.
I'm brave.
I'm scared to let you down.
I'm exhausted of trying to keep up.

I can't do this anymore.
I can't be that girl.
I hate that girl.
Because she sets the standards for me.

The beautiful cheerleader.
The perfect hair and white teeth.
The scholar.
The ability to get along with everyone.
She's not a character from a movie;
Not the b***** girl that controls everyone.

That's me.

I try to control.
I don't like people.
I don't like pictures or memories.
I don't like being out.
I don't like being with people.
I don't like being with you.

I'm done.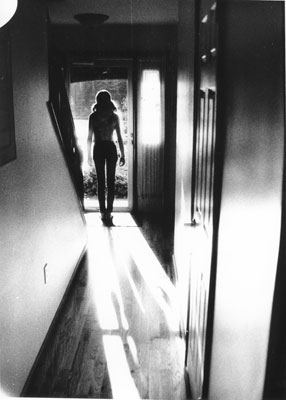 © Mike V., Morgantown, PA