Football
January 9, 2012
It's not my life, but it's not just a game to me. 
It's not "The toughest sport on dirt" or even "America's Pastime."
It wasn't my first love nor will it be my favorite.
It's Football, a sport where it's said that it can be broken down to "one big man against another big man." However, I assure you; it's more. People make the mistake thinking it's being  6'6" or 325lb that makes you big.
But It's the size of a man's heart, his fight, his determination.

It's not something for everyone.
But it's something for me
If you don't like it 
I don't care.
Yeah, sadly people do get hurt.
But It's about the love of the sport 
It's the Friday nights watching your nations flag being hoisted high with honor as The National Anthem takes you off the ground with a high of adrenaline 
When you cherish every moment you're on the field.
When you're thanking God to be walking after every hit you deliver or take.
Playing through pains just to be part and have the feel of a heart beat like few others have ever really experienced inside
Its when you are giving up personal success and selfishness to have team success
It's when you lose and you still thank God to just have been a part of something that special.
But most of all it's being part a family of Gods children that plays a sport where no one man is shown prejudice.

Go Groesbeck. I will never let you down.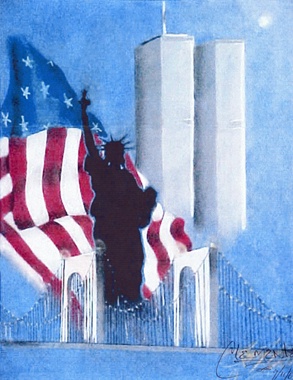 © Christopher C., Far Rockaway Queens, NY