Every Day
December 19, 2011
Every day we die a little
Walking ten blocks
To buy our despicable bosses
A cup of coffee
Only to see it thrown away,
Filled to the brim, and stone cold.

Every day we scream a little
Letting the sorrow go.
Releasing it from ourselves
And tying it to the
Next one in line.

Every day we cry a little
Wondering what would've happened
If we chose the road
Frequently taken
By Sinners,
Macho-ists,
Egoists,
And People who want
The Easy Way Out.

Every day we reminisce a little
Watching our children age.
Reminding ourselves
What we have to lose
(Everything)
And why we must Hold On
(For them).

Every day we dream a little,
Prancing down the
Yellow Brick Road.
Our dreams on a kite,
Bound to us with
What seemed like
Indestructible rope.

Every day we apprehend a little,
Realizing that this is The Way,
This is eternity,
This is Life.
And every day we think a little;
Maybe this isn't so bad after all.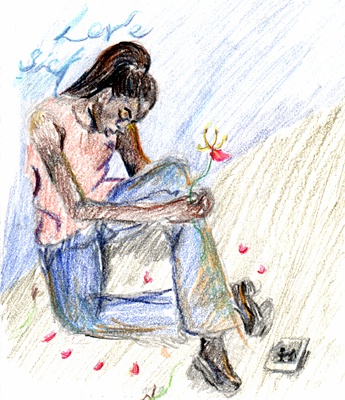 © Sherell B., Philadelphia, PA