My Love Endeavor
January 15, 2012
For an era of time, so long ago,
I dedicated my heart, to a girl,
but she just said no.
To this day and beyond, my head shall stay low,
and if you must know,
that was when I lost my soul.

Many years later,
there is no sensation for me to savor,
there will be no other girl that I favor,
my heart shall remain in an eternal slumber.
I would never undergo another love endeavor,
the one I went on was an unforgivable error,
now it scars my heart, forever.

Now Lo and Behold, it's another brand new day,
somehow I succeeded in keeping my tears at bay.
My love and dignity, on the ground they lay,
as a consequence that I had to pay,
for saying to the one that I loved, "Hey!"

Now the clock rang, loudly, twelve times,
I burned the midnight oil recording these rhymes,
my heart has become as sour as limes,
this poem I'm writing, and the feeling it mimes,
could never be bought with nickels and dimes,
for it is my heart that constantly chimes.

I loathe my tears,
for they flow freely whenever the thought of her appears.
I yearn for my sensible self,
for I wish my feelings could be put away on a shelf.
But life isn't about what I desire or averse,
but what is already set for me and the universe.

Hopefully sometime soon,
sorrow would no longer drip from my heart,
for it has become so sore,
and I have become so torn,
that my true self would be forever hidden,
in these poems that makes me sound so foreign.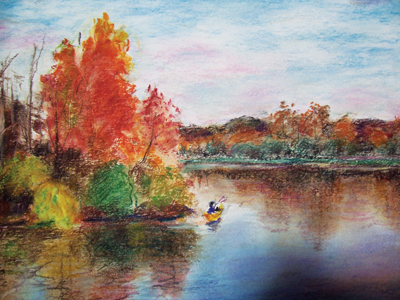 © Xiao H., Naperville, IL