Iron Waves
MAG
January 29, 2012
The day I lost you
to the ocean

we were sitting, working our feet in the
soft mud
for the pleasure of it,
building drip-castles along the water's edge.

You would not sit still long enough
for me to rub the sunscreen into your
butter-brown shoulders;
they were still white and slick as a seal,
calico sand set into them in
fabric patterns,
it made your skin the wrong texture.

I was distracted –
a lady with a wide-brimmed hat
was skipping rocks into the waves;
her legs were long and
seashell pink.

And then you were gone;
your perfect pinprick fingertips left mud prints upon my thigh;
cloudy water was seeping through the earth
to fill the hole you had left in the
mud.

My heart thrashed in my throat like
a trapped bird, while other,
happy,
found children caught fish in the shallows –
ripping out their gills with makeshift hooks,
throwing them at one another,
silver bodies twisting and slapping like
dancers in a show.

"Lie still, fishy"

"Shut up, fishy"

I ran along the edge of iron waves
both looking and too scared to look for
your curls
twisted in the seaweed.

And then there was a tug at my arm.

A little girl
with hair as wispy as a frayed bell pull and as dark as a burnt match
looked at me with eyes as bright as snow,
a perfect muddy hand upon my arm.

She said my name.

I looked back at the ocean,
and then back at the girl.
I blinked,
and then I realized it was you, or nearly –

once you lose someone,
it is never exactly the same person who
comes back.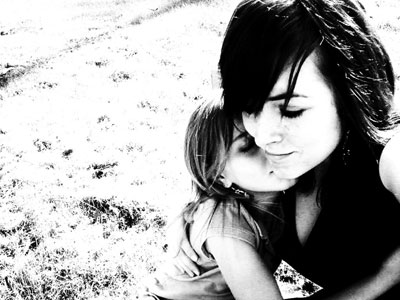 © Anna K., Portland, OR