The School Bus
January 30, 2012
The school bus.
Like a yellow hornet buzzing, as it approches.
Elephant gray seats with love messages.
Kurt loves Grace.
Rob+Karen=4ever
In that way the bus seat is a stage.
A spotlight for longing,
lovers.
As the hornet welcomes another visitor
the smells of various scents, perfume, deodorant
mix together
smoothie
of
scents.
Another smoothie,
but a different flavor,
this time sounds.
Gossip, secrets, chitchat
mix to create a mass of noise.
Red lights, green lights
pass by,
as time quickens
and the hornet
arrives
at the nest,
school.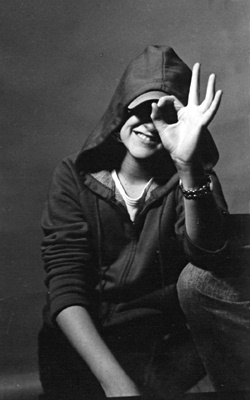 © Tori D.,Marblehead, MA