Losing Control of Life
February 7, 2012
Her tired weary look, makes her look so old and fragile. 
Slurred exhaled mumbles, fighting their way from behind her teeth. 
Long black hair pulled up in such a ratted mess of anger. 
Two complete different personalities at the beginning and end of every month. 
A crooked little smile that is so dull and blank. 
Three day old clothes still on her    
exhausted body. 
Her mind so jammed with chaos from two years back. 
Her job of teaching me has lost control. 
As she lays on the cold cement, she dreams of a mother she wish she could be.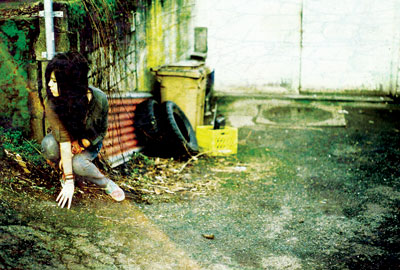 © Hailey J., Lake Oswego, OR