Remembering...
February 3, 2012
Ensnared in a trap of forgotten love,
I wander restlessly through my thoughts of past.
My heart weeps and remembers,
Your eyes looking into mine, troubled, but soft.
My heart remembers your touch so light and gentle,
softly tracing patterns across my skin.
Passionate kisses unleashed through your sweet lips,
Pleasurable but not lasting.
Your heartbeat beneath my outstretched fingertips,
A smooth tan chest of muscle.
That same muscle that carried me,
Your arms protectively wrapped around me blocking predators.
I cry out and remember,
Weeping red as I slowly pass.
Remembering all that you were,
and more as I close my eyes once more.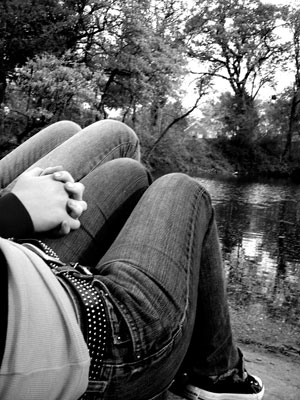 © Lauren R., Edmond, OK