I Know I'm Different.
February 9, 2012
I am different. Yes, I know. My nose is crooked. my feet are to big, yet I'm quiet short. But I would run a mile to help you.

I get good grades. I raise my hand in class. Does that make me a nerd?

I like to be random, goof off, make someone laugh. But I won't hurt someone doing it.

I love to dance, to act, to sing. I love fashion and the color pink. But I'm not self centered.

I have more than one best friend. I don't believe in favorites. But I will treat each as if they were the only one.

I have a loud distinctible voice, and will always stand up for what I believe in. Would you call me bossy?

Yes, I'm conscious of my voice, my body, my mind. But does that mean I should be ashamed? Should I hide? Run away from the world not letting my talents shine?

Or change myself to someone I'm not, forgetting the old version?

Never. I am and always wil be me and-

I am different, yes I know. But lifes not a venn diagram.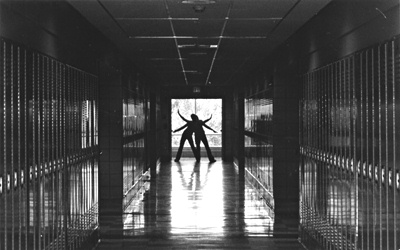 © Sheera G., Marblehead, MA