Another Pain
February 17, 2012
I know I have written sad things lately,
I try to write happy things;
but I have been so depressed lately,
my conscience is the problem I guess.
I miss the hand I held so long ago,
the way he made me laugh;
it still turns my cheeks pink,
Why does it leave me so sad?
Last week he said he misses me,
"What am I supposed to say to that?"
After he broke my heart that one chilly day--
Can I ever love him the same?
I fear if I say "I miss him" back,
he will only do me the same way;
so I guess Ill ask him today,
"Will you break my heart on another chilly day?"

And if you have to think about it,
Well, I guess things will never be the same;
I can tell you I miss you so much,
but I cant handle another pain one more day.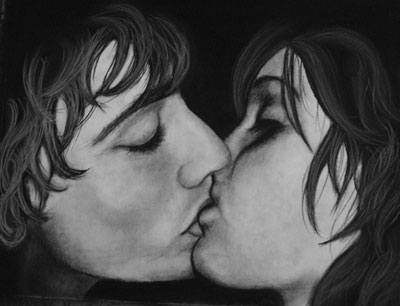 © Anna Y., St. Robert, MO