Momma's World
February 10, 2012
Momma found out she was having a girl
and couldn't wait until the day
that she would meet her little lady.

Momma felt her kick and squirm all about
and thought of all the things
her baby could grow up to be.

The day she dreamt of had finally arrived.
She heard that little cry
and knew that was her new world.

Momma had many late nights
but she didn't care
because she was able to soothe her baby.

She watched her baby pass many milestones.
First words. First steps.
It was always a new adventure.
First day of school. First best friend.
Momma's baby wasn't a baby anymore.

Momma listened to the teenage girl drama
and heard all about the boys.
She kept hoping that her girl wouldn't get hurt.

But that boy broke her heart,
and her best friend betrayed her.
Momma held her through the tears
and prayed for it to get better.
This shouldn't be happening to her baby.

Momma watched her girl graduate from high school
and leave for college.
She didn't want there to be a change,
but her baby still called her every day.

Her baby found the boy of her dreams
and she stood by as a wedding was planned.
Now her baby is all dressed in white and getting married.

One day Momma received some news
that her baby would be a momma too.
She couldn't wait for her little girl
to be blessed with the greatest gift of all.
Motherhood.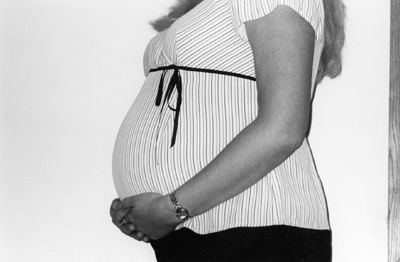 © Cathryn C. Pequannock, NJ