You'll Never See
February 16, 2012
Its crazy the looks people give you these days,
It's like they're waiting for a time bomb to go ablaze;
they think that I'm just going to give up one day,
and Ill be the time bomb that blows them all away.
People Ill have to say, you will never see that day;
you'll never see the flames in my eyes,
cause Jesus is my savior In my life today.

I mean no harm, so no harm shall be done;
I listen to my savior and speak with his grace,
I just cant figure out when you say-- "She's just going to go back to the way she used to be one day."

Yes, Ill admit I have been saved before,
I didn't know I wasn't saved truthfully till this year;
and I realized what I kept doing was wrong, but this time on January twenty-ninth--I know I am saved.
So please hear me out today,
stop giving me those looks please;
and saying that about me,
you'll never see a time bomb go ablaze;
"you'll always see me walking in God's grace."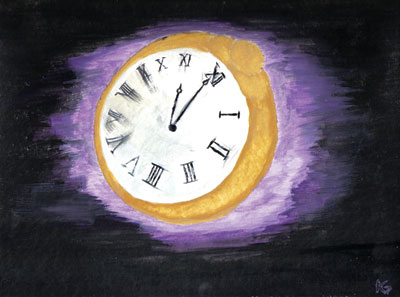 © Kyle G., Clarksville, TN