Poison Ivy
March 4, 2012
Two hours before midnight,
Sleep does not come for me,
To entwine me in her
Thick, silver strands of Death.
A glance outside
Where I'd much rather be.
The night was cold, yet,
I hoped to be there.
I steal another glance
Only to see
Sleep, coming for me.
Thick, silver stands of Death
Creep across the yard,
Climb the house like ivy,
Enter the window slowly,
Wrap me in a cocoon gently
And then, I sleep...
Forever.

I, a child, have succumbed to a death threat.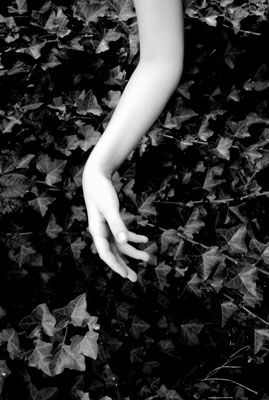 © Sarah M., Blairsville, PA