I Will "Be"
March 7, 2012
I will be there to comfort and love you,
even if no one else will.
I wont let you fall,
no matter what day or year it falls.
When you cry a silent tear,
Ill be there to hold you;
Ill help you stay together when all you hold dear is in fear.
Your heart wont beat another frightful beat when I'm near.
When your bleeding and broken inside.
I will be there to sow your wounds back together.
And when you cry out for someone to be there,
I will always be there for you.
When you cant find your way in the darkness,
I will shine light into your path;
I will be your best friend till the end.
Most of all I will always love you.
So, always remember my words.
Keep them close and dear.
Always know your never going to be alone.
And always no matter what the world throws at you know-
I will "Be" your friend till the world ends.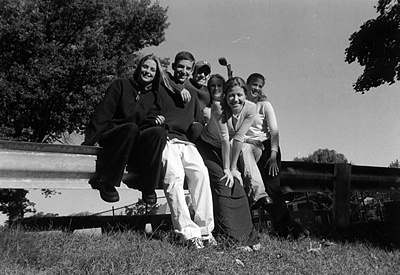 © Caroline C., Marblehead, MA