Never Ending Thought
March 7, 2012
People always tell me,
I read peoples feelings better than them.
They always tell me,
Your brave and never give up faith.
I think about their words,
they're so powerful it takes the wind out of my lungs.
I think of how humble I am,
seeing someone else broken on their hands and knees.
Its a never ending thought or me.
The man on the street.
So broken, bleeding from survival wounds.
The girl with no family,
"Why cant we just all reach out and comfort them?"
Is the truth we have too much pride,
our own kind are dying day by day.
Would you rather be that way?
Do you feel remorse when people never walk away from death?
People say my actions have power.
My kind words are always here to help you.
They say I've saved lives,
and that I have an amazing future awaiting me.
My friends from all over the world.
From here to the end of the world.
They all say they've never seen quite,
"anything like me."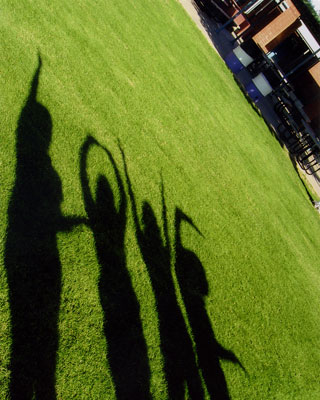 © Lindsay - Elese G., Phoenix, AZ