wake Me
March 2, 2012
Every night I fall asleep.
Memories play in my head.
Its a scary story that unfolds,
when everyone you knew is dead.
A river of blood flows.
I scream in terror to awake,
the mystery though still awaits;
"will these nightmares defile what happens to me?"
It used to be nights of rest and peace,
now I can never wake for breath.
when I walk at school they terrorize me to no end,
"Oh Please!" Come and wake me from these dreams.
I see a knife fall to the ground.
But I fall face first, it ends my life;
I asked, "If these dreams would defile what happens to me?"
I guess that answer formed when I lost my mind.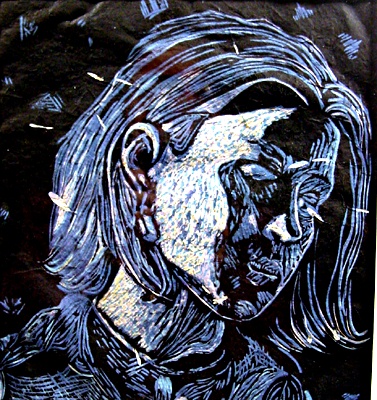 © Lauren P., Spartanburg, SC