A Poem For Him
March 5, 2012
So I guess this means we're getting serious,
I can feel myself becoming delirious.
It's around this time I begin to worry.
My mind goes wild like a December flurry.
I find myself wanting to pull away,
But there's something making me want to stay.
Those silly love songs are set on repeat,
I hum the chorus as I'm falling asleep.
At night, when you say goodbye.
I anticipate the morning when you say, "Hi".
My parents don't understand, but who would?
How do you explain something that feels so good?
They tell me we are moving way to fast,
That it's a silly relationship that will never last.
I want to tell them that they're wrong,
That we're building a relationship, it's becoming strong.
My friends get annoyed, I talk about you too much,
But I can't help it, I memorize our every touch.
I need you to tell me this will last forever,
Because everything good in my life has been taken, or turned sour.
When I'm with you I can't help but smile,
I want you by my side, helping me through every trial.
So please don't disappear,
Because when I'm with you I feel I can face every fear.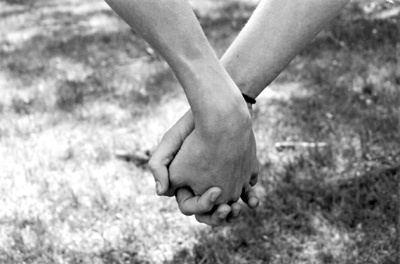 © Alexa T., Pompton Plains, NJ