La Lune
March 4, 2012
A distant star once shone upon us
Its reflection dancing upon the silver waves
Years ago when the world was young
The guiding wind would caress us in her arms
As each drop of rain lulled us into silent bliss.

The days would glide upon the air
Reaching ever higher to the heavens
Finally touching the watchful moon
Before settling once more into the past.

Each step we took through the forests and fields,
Beaches, hills, mountains, like the smallest feather
They landed without noise,
Without disturbance of the perfect realm.

I sit once more beneath our star
Surrounded only by the greens of trees
And darkness, and the ever-cleansing breeze…

And weep.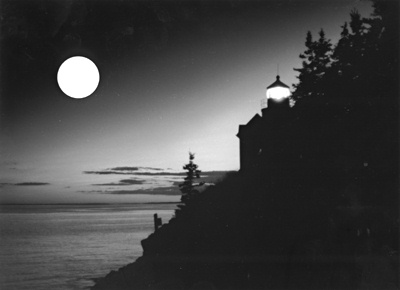 © Steve S., Marblehead, MA