More Than Just A Game
March 2, 2012
I want the world to change...
The probabilities of this are sleek,
And certainly my thoughts are slipping from within the range.
I wish equality embraced our mindsets,
And altruism hovered, gracefully and eagerly
Around, but just the same
These unsculpted wishes,
Are no more than specks of energy,
Possibly wasted, the usual
It's always, still the same.
I wish, I wish there was no limit
Of reaching, from within, or out
Without it, I would soar.
I'd fly, my wings stretched wide
Surrounding the oceans, rivers, skies
Reflecting, the light of sun, of day
But why?
Why can't a thought be just enough
Enough to love, to care, to be!
Enough to fly, to reach, to see!
To help,
To breathe,
To make, and sculpt, and form
Distinguished beauty,
Distinguished, like a smile
Or life.
Created
Forming
Risen
High

High


High
Above the ignorance
The shame
Above the helplessness
And pain.
Above the tears,
Above the guilt
The jealousy, and the predictable role of
Humanity.
History spinning,
Around, Around, Around
In massive circles
Repeating
Bloodcurdling mistakes
Murdering souls,
Bodies
And I just want to scream.
Loud enough to make it clear
That maybe, we all deserve a better chance
A clearer view
Of consequences
A feel for those,
Who are given absolutely nothing
While deserving
more.
MORE.
More than life.
Then death?
Than death.
Than grief
And fear.
Than
Loss
Discrimination
Hunger
Apathy
Despair.
Desire to speak up and
Split their suffering.
Spare them.
Look and see.
Look and feel.
It's not all that bad.
Hold hands.
Protect.
And love.
At least care.
At least.....
Try.
Think.
Wish.
Sculpt reality,
Into imagination.
Where happiness redeems what seem to be
Distractions into the reality.
Where hope keeps morality
From going insane,
Insightful ideas prevent feeling the pain,
And cashmere altruism hovers over
Covering everything
In flaky, featherlight layers
Of possibly spreadable Hope.
Reuniting a possibility of more than just
A game.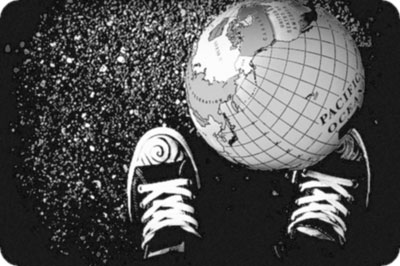 © Kailey E., Crownsville, MD