Silence is not Golden
February 28, 2012
Faces turn, scanning the rows crowded with emptiness.
Bodies shift in their seats, sticky with peer pressure.
She stands in front of the class, question floating in the air,
Waiting for someone to make an effort to catch it,
For someone to utter a sound to join the upward tone,
Waiting for silence to reply.

Her expectant stares are averted by hollow eyes,
The stench of dead air wafting through the confined space.

Another makes an effort to move their lips shaping a reply,
But they are tethered to their reputation
By the chains of conformity.

All are acutely aware of the steady monotone tick
As the minute marker clicks for the second time.
The mechanical sound fills the open space
With expectation.
Each breathe in her desperation
But breathe out carbon di-oxide packed with
Hostility, venom, and amusement at her suffering.

Crushed by the silence, she grabs her question
From the open space
As all eyes follow her walking to her seat,
Hoping she too could melt into the nothingness.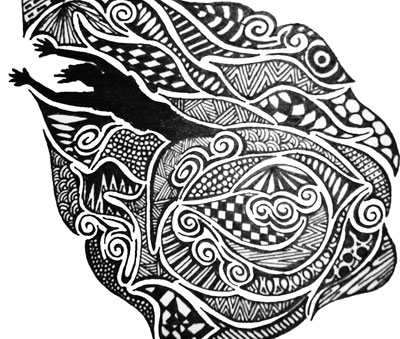 © Caroline B., Haworth, NJ