Definition of a Wallflower
March 8, 2012
The poker face I wear,
hidden by a quiet smile
helps me survive the everyday battles
of being a teenager.
Silence is my name,
my figure just a shadow
at the edge of all cliques.
Outcast.
Alone.
This mask that covers
the truth.
I am a girl who is poetic,
artistic,
a daydreamer
with so many ideas.
But hidden.
Hiding in fear of being disliked,
in fear of being called "weird"
or "loser"
because of my clothes,
my hair,
the way I talk,
how smart I am,
how pretty I look.
Wallflowers have
lives unseen.
We are
different
from the rest.
Beautiful
inside.
But ignored
outside
because we aren't
living up to
society's idea of perfect.
What is the definition of a wallflower?
That is me.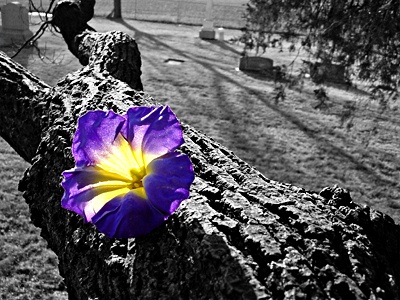 © Greg K., New Lenox, IL