The Apple
March 8, 2012
On the old tree, hanging on the scrawny, leafless branch,
is an apple.
An apple as red and perfect as a ruby,
shining in the winter's faint sun.
It is the only thing left on the ancient, gray-barked tree.
It won't last forever.
Nothing lasts forever.
Even the brightest apple on the grayest tree.
I feel bad that the crisp, fresh apple will die.
So I pluck the apple from the branch and take a bite.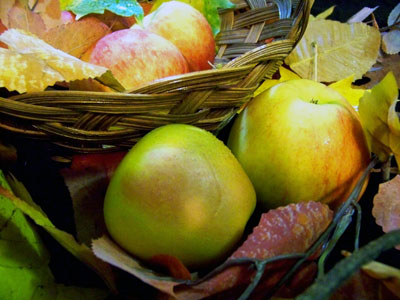 © Kseniya O., Flushing, NY